Know Us
By building cordial business relations with reputed manufacturers of power transmission products, we, DNA Power Transmission, have access to the best-in-class Anti Vibration Pads, Cable Drag Chain, Gates Hose, Industrial Conveyor Belts, Encoder Couplings, Universal Joint and more products. After sourcing these quality-marked products from our reliable vendors via our supply chain network, we through this same network supply the received orders to our customers while ensuring on-time delivery. Our abilities to develop long-lasting relations with our vendors and customers, set up a large network and make our presence across different locations have backed us in establishing a strong foothold in the market as a supplier, retailer and wholesaler of aforesaid and other allied power transmission products. Lovejoy India, Mega Dyne Italy, Syncrotech T Belts and Tycoon are some of many vendors from whom we source our offerings. Seeing the increasing demands of our customers for more quality products, we have been continuously expanding our product range by making alliances with more trustworthy vendors. We are also an authorized dealer of J. K. Fenner (India) limited, Gates Unitta India Company Pvt. Ltd. and Megadyne Industrial Product.
Customer Contentment
In this modern business world, customer contentment is not merely limited to quality, but has expanded to several other factors. With this aspect in our mind, we focus on each and every minute detail to keep our customers content. Be it quality-marked range of Gates Hose, Industrial Conveyor Belt, etc., equitable prices, on-time delivery or customer care support. At our company, we always carry out our business operations around the points that matter the most to our customers. For the same reason, we incorporated a customer-focused approach in our work process. As a consequence, we achieve complete customer contentment and experience a good growth rate for our business.

Business Values
A business is not valued without its values. Having business values and adhering to those is of prime importance to earn stability in this growing market. It is for this reason that we remain committed to our following business values:


Relations: Developing and maintaining strong business relations with our business partners is essential to us for holding a strong reputation in the market.
Responsibility: We consider ourselves responsible for everything we do. Therefore, we focus on every minute detail.
Respect: We believe respect is a two-way thing. To earn respect, you must first give it to others.

100% Authentic Product: Our company provides the customers with the highest possible service quality and authentic products.
Quality And Commitment: More than a thousand customers use our products, including industry leaders in automotive, semiconductors, electronics, and medical devices.
Our Experience: With this experience, we have created products that are so well-made that, instead of attracting new customers, we also try to keep all our existing customers.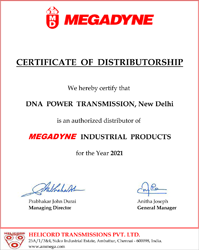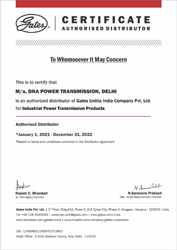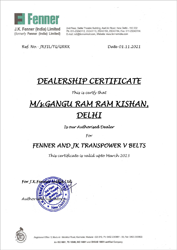 Read More